Prayer.
set my heart aflame for only your plans make my desires your desires my plans your plans my heart a heart after yours protect me from the ploys of this world keep my heart sealed for your courts above save me from my flesh and earthy desires you are the Most High King of all, worthy of nothing less than perfection Grace filled, father of the one true king lover of my heart, seeker to the lost...
lammetations 3:19-30
It's a Good Thing to Hope for Help from God 19-21 I'll never forget the trouble, the utter lostness, the taste of ashes, the poison I've swallowed. I remember it all—oh, how well I remember— the feeling of hitting the bottom. But there's one other thing I remember, and remembering, I keep a grip on hope: 22-24 God's loyal love couldn't have run out, his merciful love couldn't have...
psalm 139
139 1-6 God, investigate my life; get all the facts firsthand. I'm an open book to you; even from a distance, you know what I'm thinking. You know when I leave and when I get back; I'm never out of your sight. You know everything I'm going to say before I start the first sentence. I look behind me and you're there, then up ahead and you're there, too— your reassuring presence,...
You are more.
I'm asking you for one thing one thing only To live with you in your house my whole life long I'll contemplate your beauty I'll study your feet That's the only quiet, secure place in a noisy world The perfect getaway far from the buzz of traffic You hold my head & shoulders above all who try to pull me down I'm headed for your place to offer anthems anthems that...
All.
For you Most high All powerful Forever reigning King of kings Let my life be all for you
Without agenda
& sometimes it's cool to wake up Simply for the fact that you're alive
I've learned..
If it draws you away from the people you respect & value most, it's probably not a good choice. Is one choice/person/moment of satisfaction worth destroying the "solids"?
Let Go & Let God.
Sometimes in our attempts to try and fix people, we destroy our relationships with others.
Honor.
In the same way, you wives must accept the authority of your husbands. Then, even if some refuse to obey the Good News, your godly lives will speak to them without any words. They will be won over by observing your pure and reverent lives. Don't be concerned about the outward beauty of fancy hairstyles, expensive jewelry, or beautiful clothes. You should clothe yourselves instead with the beauty...
Say.
Sometimes, we are asked to voice what He places on our hearts But He sends peace & new mercies each morning & reassurance like non-other Lord, I believe in your sovereign grace Your healing Your glory & that you shine brighter than my human eyes can see Thank you.
You call.
When the waters rage all around me you ask me to call out to you To ask you to calm them To seek you for the strength to stand
There you go again..
messing up my humanly thoughts & turning them into holy awakening & revelation. Lord, You are so amazing. So almighty So Holy So constant So detail-oriented So perfect & true So good. Thank you, for considering me worthy, after all of my unworthiness. Thank you, for your righteousness, that pours over all of my unrighteousness. Thank you for your sacrifice, for it's...
Desire.
If my actions My words My desires My passions My attitude My thoughts My media My environment or situation My intake & my out.. If it isn't of you or bringing you glory or guiding someone to your & your glory, let me not be any part of it. Let my desires be your desires. Let my heart seek only the things of you. & when I fall short, every second, let me be reminded of...
Thanks.
Lord I thank you for this season of singleness I thank you for giving me this time to reflect and to get my heart right with you, especially before I try to share it with someone else Thank you for capturing my heart Thank you for healing it & for drowning it in your righteousness
My.
You are my rock My solid ground My shore My anchor My safety boat My life line My life preserver The seven seas cannot keep you Nor can the strongest waves drown you
The Show.
"Check. Testing.Check one. Check one-two. Give me a little more in this mic." -drum- Bum.Da-bum.Bump.Bump.Cla-asssssh -guitar- Strum. Strum strum. Strum-mmmm. -keys- bummm.bumm.bing. "Testing-testing.All Clear." & all of a sudden a roar comes barreling out from the crowd anticipation sweeping every heart as the lights dim and the band takes place it's time....
Season of praise.
I WILL extol You, O Lord, for You have lifted me up and have not let my foes rejoice over me. O Lord my God, I cried to You and You have healed me. O Lord, You have brought my life up from Sheol (the place of the dead); You have kept me alive, that I should not go down to the pit (the grave). Sing to the Lord, O you saints of His, and give thanks at the remembrance of His holy name. For His...
Paul.
I thank The Lord for Paul quite often For relaying the message For humbling himself For being a sinner I thank Christ Jesus our Lord, who has given me strength, that he considered me trustworthy, appointing me to his service. Even though I was once a blasphemer and a persecutor and a violent man, I was shown mercy because I acted in ignorance and unbelief. The grace of our Lord was poured...
Simple.
But me, I'm not giving up. I'm sticking around to see what God will do. I'm waiting for God to make things right. I'm counting on God to listen to me. (Micah 7:7 MSG) Lord, You amaze me It's and endless experience One I take for granted daily Thank you. For your grace & mercy & love.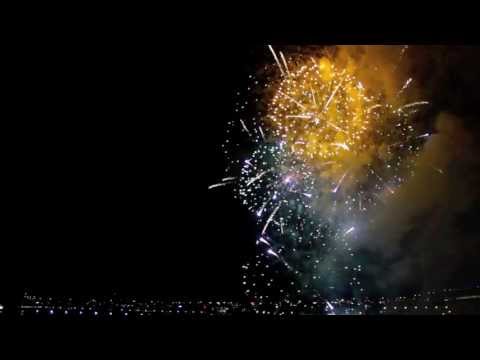 January 5: find of the day.
"Who are you, really? You are not a name or a height, or a weight, or a gender You are not an age & you are not where you are from You are your favorite books & the songs stuck in your head You are your thoughts & what you eat for breakfast on Saturday mornings You are a thousand things But everyone chooses To see the million things you are not You are not where...
Recap.
2012: First airplane ride. GRADUATED! First experience sharing my testimony. First time crying in front of a group of people. First flat tire. Payed for my first set of tires. Huge purge. Followed a dream & prayed a lot. Sold a painting. Got a tattoo. Photogaphed some beautiful people. Learned quite a bit about myself & life & love & most importantly God. Tried sushi. Tried to...
You.
Running Always running away from you Running Shaking my fist at you My empty, clenched fist I will not let go I will not let you in I will fight I fight …& then I break You break me You always win You always win the war that rages inside of me You take over and remove my fingers from my palm You soothe me, pouring your grace over all of my discrepancies You relieve me of this...
My letter to you.
Tonight, I find myself laughing at the 13 year old me who stated "to simply <b>BE</b>happy" as a response to the question "where do you want to be in 5 years" It's funny how things turn out..yano. One day you're dreaming of big cities and fancy office spaces, the next, you find yourself in a seemingly small city surrounded by locks of freshly...
"One way ticket to the lion's den Got to go through the fire so I can come out..."
Peace.
"..for the battle is the Lord's.." 1 Sam. 17:47
I cannot escape you.
You take care of these things that I find to marvelous, too lofty. You handle them effortlessly, all the while, I'm struggling. Where's my faith, Father? Where's my trusting you? I am so thankful for your hand being on my shoulder, every step, guiding and directing me. Lord, You have encircled me; You have placed Your hand on me. ⌊This⌋ extraordinary knowledge is beyond...
May the God of your hope so fill you with all joy and peace in believing [through the experience of your faith] that by the power of the Holy Spirit you may abound and be overflowing (bubbling over) with hope. (Romans 15:13 AMP) Lord, your hope so fills my soul. My heart does not want, for you have filled every desire. Help me continuously seek you out, and talk to you throughout the day....
Shock.
It's shocks me more than it should Completely befuddles me Throws me for a loop Overwhelms my heart That you, oh God, you know what I need to hear Even when I'm not completely willing to listen You hear my cry You hear my anger You hear my distress THE LORD is my Light and my Salvation—whom shall I fear or dread? The Lord is the Refuge and Stronghold of my...
Breathe.
Explosions in the Sky & a welcoming night scene under a million fiery stars… The drives before deciding to go home are filled with numb release.
Relate.
There's a story that draws near to my soul. A story about a wealthy man who asks the Lord what he needs to do to earn his right into the kindgom. The Lord replies with a seemingly simple answer: "sell what you possess and give to the poor, and you will have treasure in heaven." The wealthy man replies by leaving, filled with sorrow, heart heavy. I'm not sure what was...
Heavy.
My heart is heavy, for they deny you For we deny you, Lord We turn to our idols: politics, literature, electronics, money, clothings, glamour All the things you warn us about We chase after these things ,Lord, & we place them as most high Lord, only you are most high The Alpha & The Great I am Only you are Lord Damage our heart, send them chasing after you Blind us, force us to...